Valentine's Day Jokes for Kids: A Fun Activity Book for boys girls (Valentines day Gift For Children's) Valentine day edition (Paperback)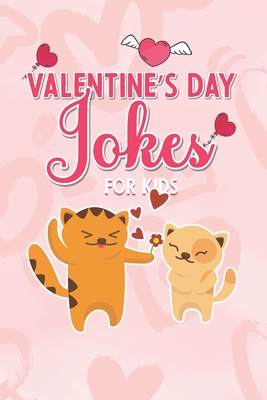 Not Currently Available- Email for More Information
Description
---
The perfect Valentines Day Gift For Kids
Your kids will have funny jokes to share with their friends and you'll have plenty of one-liners ready for the dinner table. This book makes the perfect valentines day gift for kids.

A Joke Book for Boys and Girls Ages 5, 6, 7, 8, 9, 10, and 11 Years Old's.

Share the gift of laughter this Valentines Day with 'Valentines Day Jokes For Kids'. The jokes are cute, clean and will keep your kids giggling for hours.

If you are open-minded about your childrens learning new jokes and becoming more self-confident and developing a stronger sense of humor then this book is for you.

What do owls say to declare their love?
Owl be yours

This is the perfect valentine's day gift for children age 6-12. Enjoy and have a happy valentine's day