Balanchine's Apprentice: From Hollywood to New York and Back (Compact Disc)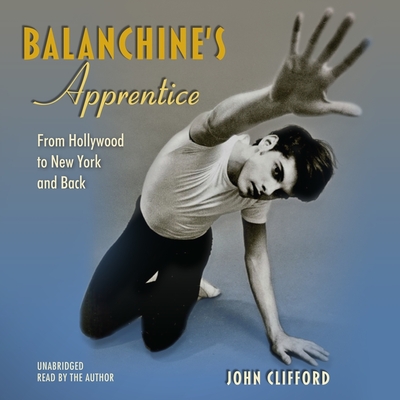 $41.95
Not Currently Available- Email for More Information
Description
---
A talented young dancer and his brilliant teacher
In this long-awaited memoir, dancer and choreographer John Clifford offers a highly personal look inside the day-to-day operations of the New York City Ballet and its creative mastermind, George Balanchine. Balanchine's Apprentice is the story of Clifford--an exceptionally talented artist--and the guiding inspiration for his life's work in dance.
Growing up in Hollywood with parents in show business, Clifford acted in television productions such as The Danny Kaye Show, The Dinah Shore Show, and Death Valley Days. He recalls the beginning of his obsession with ballet: at age eleven he was cast as the Prince in a touring production of The Nutcracker. The director was none other than the legendary Balanchine, who would eventually invite Clifford to New York City and shape his career as both a mentor and artistic example.
During his dazzling tenure with the New York City Ballet, Clifford danced the lead in forty-seven works, several created for him by Balanchine, Jerome Robbins, and others. He partnered famous ballerinas including Gelsey Kirkland and Allegra Kent. He choreographed eight ballets for the company, his first at age twenty. He performed in Russia, Germany, France, and Canada. Afterward, he returned to the West Coast to found the Los Angeles Ballet, where he continued to innovate based on the Balanchine technique.
In this book, Clifford provides firsthand insight into Balanchine's relationships with his dancers, including Suzanne Farrell. Examining his own attachment to his charismatic teacher, Clifford explores questions of creative influence and integrity. His memoir is a portrait of a young dancer who learned and worked at lightning speed, who pursued the calls of art and genius on both coasts of America and around the world.