The Great Gatsby (Read in English) (Paperback)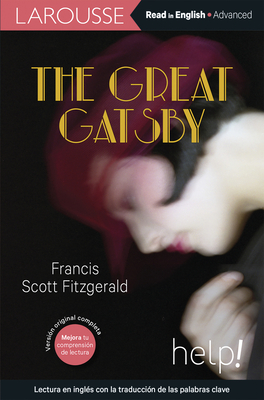 $6.95

Likely 2-7 Business Days; Some Exceptions
Description
---
Esta novela, publicada en 1925, lanzó a Scott Fitzgerald al nivel de los clásicos, auténtico representante de los años dorados de una sociedad norteamericana que se desplomó con el crack del 29. Acumular riqueza para ocupar un lugar destacado en la sociedad es el motor de sus personajes, seres inconscientes que se mueven en un mundo vacío y artificial. Ésta es la historia del millonario hecho a sí mismo Jay Gatsby, a quien sólo le mueve una obsesión: recuperar un amor de juventud.

This novel, published in 1925, launched Scott Fitzgerald at the level of the classics, an authentic representative of the golden years of an American society that collapsed with the crash of '29. Accumulating wealth to occupy a prominent place in society is the engine of his characters, unconscious beings that move in an empty and artificial world. This is the story of the self-made millionaire Jay Gatsby, who is driven by only one obsession: recovering a youthful love.
About the Author
---
Francis Scott Fitzgerald is one of the best exponents of 20th century American literature. His novels, set in the 1920s and 30s, are considered true masterpieces.