Compelling Infinity (Paperback)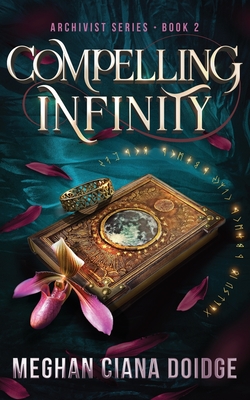 $18.89

Likely 2-7 Business Days; Some Exceptions
(This book cannot be returned.)
Description
---
I was a dragon. Dragons didn't run from any situation. Not even a dragon disguised as a witch. Well ... at least not from any situation that involved the archive or my duty, because apparently I fled before anything even remotely personal. Including surprise double dates.
A masked gala. A solstice celebration with the werewolves. Broken relics and doorways leading not only to other realms, other mythical and magical creatures, but to other possible futures. For me. And maybe even for Kellan.
And, well ... that's all just another day at the office for me.
Though my witch disguise really wasn't going to hold up for much longer. Because even though I'd accepted my role as head curator at the magical archive of the National Museum of Ireland, and all the duties that came with being the Archivist of the Modern World, apparently I didn't like the restrictions that came along with that. Because I couldn't build the life I truly wanted - the dream unfurling in the dark chambers of my heart - on lies and half-truths.
Which meant that a moment was looming when I'd be faced with a choice that I couldn't bear to walk away from. A choice that I might be willing to lose everything else to obtain.
Compelling Infinity
is the second book in the Archivist series, which is set in the same universe as the Dowser, Oracle, Reconstructionist, Amplifier, and Misfits of the Adept Universe series.While it is not necessary to read all the series, in order to avoid spoilers the ideal reading order of the Adept Universe begins with Cupcakes, Trinkets, and Other Deadly Magic (Dowser 1). Archivist Series reading order:
Awakening Infinity (Archivist 0)
Invoking Infinity (Archivist 1)
A Momentary Retrieval (Archivist 1.5/Moments of the Adept Universe 0.7)
Compelling Infinity (Archivist 2)