30 Day Whole Foods Challenge: 180 Simply Delicious Everyday Recipes for Your Whole Food (Paperback)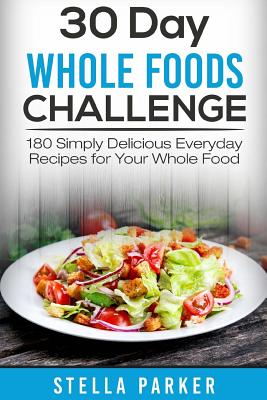 Not Currently Available- Email for More Information
Description
---
Are you looking for a way to lose those stubborn extra pounds and kickstart your metabolism?
Do you need a super effective solution that has TRUE results?
If so, then get on board with Stella Parker and find everything there is to know about the Whole30 -along with no less than 180 recipe ideas for your breakfast, lunch, and dinner
Discover The Weight Loss Secret Of Hundreds Of People Around The World
The Whole30 diet is a combination of Paleo diet with elimination. Its main purpose is to introduce whole foods on your table and keep anything unpure and harmful to your body out of it
The result?
Not only you will be able to effectively manage your weight, but your hair and skin will look more radiant than ever
So, What Are You Still Waiting For?
The Time To Act Is Now -Place Your Order & Start Your Journey To Your New Summer Body