The Complete Guide to Autism & Healthcare: Advice for Medical Professionals and People on the Spectrum (Paperback)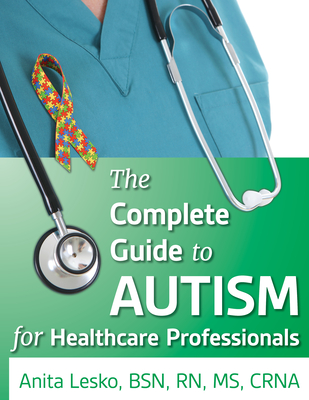 Description
---
Quality advice from a nurse with autism
Winner of the Temple Grandin Literary Award. The Complete Guide to Autism and Healthcare is geared toward use in healthcare curriculum courses and is a guidebook for all healthcare and allied healthcare providers.
It's important for healthcare professionals to realize that communication starts at the admissions desk and follows through to the patient's discharge. Whether the patient is simply going for a routine doctor's appointment or getting admitted for major surgery, the patient with autism needs specialized care for optimal results.
This book is a comprehensive guide in understanding autism, formulating effective communication strategies, and developing the best care practices. It covers sensory issues, pain tolerance, body awareness, communication challenges, legal and ethical issues, HIPPA compliance, Americans with Disabilities Act, and much more.