The Winter People (Paperback)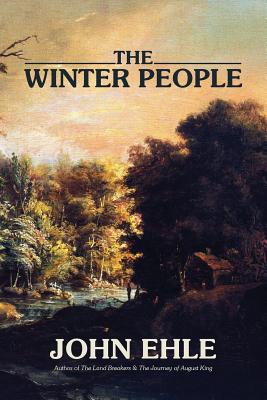 $26.93

Likely 2-7 Business Days; Some Exceptions
(This book cannot be returned.)
Description
---
It is late autumn when Collie Wright sees a man moving through the woods toward her cabin on the edge of the small mountain community where she lives alone with her baby. She gets out her butcher knife, puts Jonathan down, and waits. To her relief, the man turns out to be only a lost traveler with his young daughter.
Recently widowed Wayland Jackson, with twelve-year-old daughter Paula, is on his way to Tennessee to practice his profession as a clockmaker. Strong-willed and independent, Collie takes the Jacksons in, steadfastly refusing to identify her baby's father. Wayland's gentleness and humor appeal to her; everything about Collie appeals to him. By mutual consent, he and Paula stay.
The collusion is acknowledged by Collie's brothers, who take Wayland along on an exhilarating bear hunt, an initiation ceremony of sorts. On his return, Wayland sets up his clock making business, and he and Collie begin to think of marriage.
But peace and contentment come to an end by the sudden appearance late one night at Collie's cabin of her baby's father, precipitating a violent showdown and the promise of further bloodshed--until Collie makes the most painful decision of her life.