A Pennsylvania Mennonite and the California Gold Rush: The Journal and Letters of David Baer Hackman (Paperback)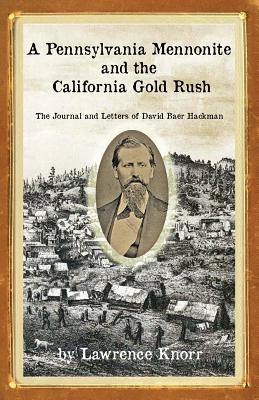 Description
---
David Baer Hackman (1827-1896) a Mennonite from Millport, Lancaster County, PA, traveled west to California in 1850, seeking his fortune during the great Gold Rush. David wrote many letters home concerning his crossing of the plains by wagon and his many detailed experiences in and around the gold fields of California. A vivid writer for such a young man, David captures images of the mining communities, the boom towns of Sacramento, Hangtown, Mokelumne Hill, Columbia and Sonora and the lawlessness found there. He writes of early San Francisco, the local Indians, trouble with bears, and the great trees of Calaveras County. His journal then captures his return trip in 1854 by steam ship to Panama, across the Isthmus and then to New York City. Lawrence Knorr presents the journal and letters in sequence along with their historical context, providing corroborating accounts where available. In all, an excellent primary source and piece of social history from one of the most exciting times in American history.
Praise For…
---
The letters and journal entries of David Baer Hackman assembled by Lawrence Knorr (Author), in A Pennsylvania Mennonite and the California Gold Rush is one of those books that I found was very difficult to set aside.

The history of the era is always better told in the personal accounts of the actual individuals. David Baer Hackman begins his experience with little writing ability and soon becomes a typical 19th century writer with flowery prose. His accounts are new and fresh information that opens whole new avenues of discovery. His personal views are in some ways very different than some of the other journals and letters already available.

I was excited to read these letters of a young man who actually traveled through what is today my place of business; Columbia State Historic Park. I run a small specialty shop, which sells books on 19th century California and especially Gold Rush Columbia. This book adds much to our town's already rich history. It was well received by many of the local historians and Gold Rush enthusiasts.

I always recommend this book to my customers.

Floyd D. P. Oydegaard, proprietor,
Columbia Booksellers & Stationers
at the Franklin & Wolfe Variety Store.