#Guycode: The Secret To Success In a Digital World (Hardcover)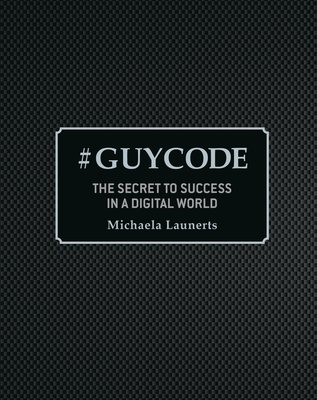 Not Currently Available- Email for More Information
Description
---
#GUYCODE speaks to Mr Millennials everywhere – the switched on social media generation who can be lacking essential social skills for the real world. Helping develop the confidence needed to become the best version of yourself, this book enables the reader to interact with all sorts of people without the anxiety and awkwardness that seems to prevent us from achieving our personal goals.
In this technological age, competition for employment is fierce. In order to stand out from the crowd, you need to be personable. Ironically, the social media phenomenon has led to a rapid decline in people's social skills.
We live in a time where face-to-face contact has been replaced with cyberspace presence and connecting with friends means disconnecting from reality.
About the Author
---
Michaela Launerts, has extensive experience in Secondary Education as an English teacher and pastoral coordinator.

Passionate about equipping others with the interpersonal skills needed to thrive in the Digital Age, she founded Etiquette & Co., a bespoke consulting service that empowers others to be confident across an array of social and professional situations.

This is her second book.