The Designs of Leon Bakst for The Sleeping Princess (Hardcover)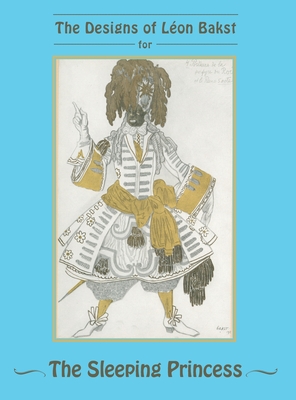 Not Currently Available- Email for More Information
Description
---
When Serge Diaghilev decided to produce for his 1921
London season a revival of Petipa's 'Sleeping Beauty', he
turned to the great Russian designer L on Bakst to provide
the scenery and costumes. In the incredibly short time of
just six weeks Bakst produced several hundred costume
designs and scenery for all four acts. To avoid confusion
with English pantomimes, Diaghilev changed the name of
the ballet to 'The Sleeping Princess'.
Although the production was a financial failure it was a
great artistic success, due in a large part to Bakst's designs,
and this success led to the production of this book, first
published in 1923 in a limited edition of one thousand
copies, and never before reprinted with the illustrations
in full colour. The original editors chose to reproduce 54
of Bakst's designs, mainly of costumes for the principal
characters but including five set designs, all of which are
included here.