Nightmare: The unfolding of a world crisis (Paperback)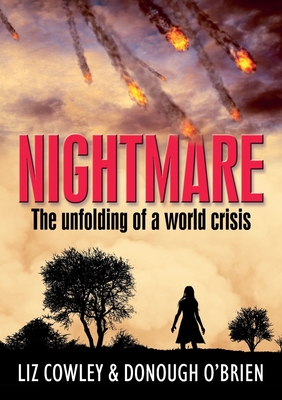 $14.99

Coming Soon - Available for Pre-Order Now
(This book cannot be returned.)
Description
---
A crisis erupts worldwide when a mysterious meteor-like object hits the earth off Ireland, quickly followed globally by thousands more, creating vast amounts of vapour, but little damage.
But within weeks comes a shocking realisation. Men are suddenly and inexplicably impotent, with their sperm infertile. Doctors' surgeries are now packed, and markets across the globe begin to collapse as the implications of a terminally reducing and ageing world sink in.
Experts now conclude that an alien force intends to take over a weakened world by the appalling means of destroying human reproduction. A radical idea is secretly mooted as the only possible solution - the creation of 'havens' hidden from both the aliens in space and the rest of the world, where all available sperm should be used to create a new military generation. But will this work?
Worse, a new nightmare is soon on its way....