Signs of Water: Community Perspectives on Water, Responsibility, and Hope (Paperback)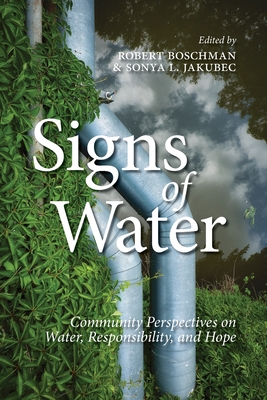 $67.49

Likely 2-7 Business Days; Some Exceptions
Description
---
Water is more important than ever before. It is increasingly controversial in direct proportion to its scarcity, demand, neglect, and commodification. There is no place on the planet where water is not, or will not be, of critical concern.
Signs of Water
brings together scholars and experts from five continents in an interdisciplinary exploration of the theoretical approaches, social and political issues, and anthropogenic hazards surrounding water in the twenty-first century. From the kitchen taps of Detroit, Michigan to the water-harvesting infrastructure of Tokyo, from the Upper Xingu Basin of Brazil to the Sunda Deep of the Java Trench, these essays flow through time and place to uncover the many issues surrounding water today. Asking key theoretical questions, exposing threats to vital water systems, and proposing paths forward,
Signs of Water
brims with histories, ontologies, and political struggles. Bringing together local experiences to tell a global story, it centers water as history, as politics, and as a human right.
About the Author
---
Robert Boschman is Professor of American Literature and the Environmental Humanities at Mount Royal University, where he chairs the Department of English, Languages, and Cultures. Sonya Jakubec is a Registered Nurse and Professor in the School of Nursing and Midwifery at Mount Royal University, where she teaches and researches community mental health and the health-environment connection. With Contributions By Barbara Amos, Henry Bikwibili Tantoh, Bill Bunn, Maria Elisa de Paula Eduardo Garavello, Denise L. Di Santo, Anna Frank, Andrea Garcia, C.R. Grimmer, Shirley Hardman, Richard Harrison, Sonya Jakubec, Michaela Keck, Marcella LaFever, Julie Laplante, Ju-Pong Lin, Sharon Meier MacDonald, Arivalagan Murugesha Pandian, Devora Neumark, Fernanda Viegas Reichardt, and Reg Whiten