Aerovoyant: The Industrial Age, Volume One (Paperback)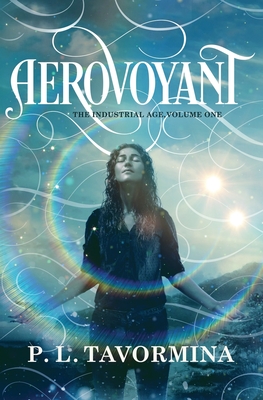 $19.99

Likely 2-7 Business Days; Some Exceptions
(This book cannot be returned.)
Description
---
On planet Turaset, droughts ravage farmlands, cyclones rip through coastal cities, and with every barrel of oil the combustion industry pumps from the ground, the climate worsens. Alphonse has just refused a council seat because taking it means serving that rapacious industry. He leaves the city to seek solace in the wilderness, and there, a power to live the past awakens within him. Alphonse walks the steps of his distant ancestors on long-dead Earth, soon growing plagued with memories of its collapse, and he's left with a troubling certainty: he must infiltrate the combustion industry to secure proof of its treachery, or Turaset will be next to fall.
Alphonse finds an ally in Myrta, a farmgirl who sees air, every molecule in every pulse of breath or blast of exhaust. With her talent, she can evade the patrols on the industry's grounds. Together, Alphonse and Myrta can prove the industry lies about emissions. They can convince the councils to shut down fossil fuel use permanently.
But people in the industry have grown wise to Myrta's power--and now she's marked for death.
About the author:
P. L. Tavormina is a North American middle-aged mammal living during Earth's Anthropocene. Dr. Tavormina has identified human disease genes at the University of California and catalogued ecological changes in the wake of petroleum disasters at Caltech. Now, she's writing fiction to make climate science more broadly accessible. Additional short stories from the world of Turaset are freely available at pltavormina.com.