The Man in the Brown Suit (Hardcover)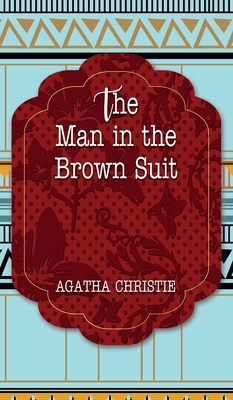 $33.68

Likely 2-7 Business Days; Some Exceptions
(This book cannot be returned.)
Description
---
The Man in the Brown Suit is a work of detective fiction by British writer Agatha Christie, first published in the UK by The Bodley Head on 22 August 1924 1] and in the US by Dodd, Mead and Company later in the same year. The UK edition retailed at seven shillings and sixpence and the US edition at $2.00. 2] The character Colonel Race is introduced in this novel.
Anne Beddingfeld is on her own and ready for adventures when one comes her way. She sees a man die in a tube station and picks up a piece of paper dropped nearby. The message on the paper leads her to South Africa as she fits more pieces of the puzzle together about the death she witnessed. There is a murder in England the next day, and the murderer attempts to kill her on the ship en route to Cape Town.
Reviews were mixed at publication, as some hoped for another book featuring Poirot, while others liked the writing style and were sure that readers would want to read to the end to learn who is the murderer. A later review liked the start of the novel, and felt that the end did not keep pace with the quality of the start, and the reviewer did not like when the story became like a thriller novel.
About iBoo World's Classics: iBoo Press House uses state-of-the-art technology to digitally reconstruct the work. We preserve the original format whilst repairing imperfections present in the aged copy. All titles are are unabridged (100% Original content), designed with a nice cover, quality paper and a large font that's easy to read.