These Nameless Things (CD-Audio)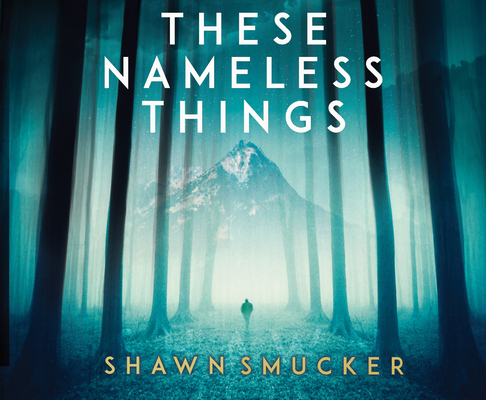 Not Currently Available- Email for More Information
Description
---
Before Dan opened his door to find a wounded woman who had escaped from the tormentors in the mountain, his life had become rather quiet. He and the eight other people in the mostly abandoned town had become friends. They spent peaceful evenings around the campfire and even made vague plans to journey east one day and leave the ominous mountain behind.

But the woman's arrival changes everything. 
Who is she? How does she know so much about Dan's brother, who is still held captive in the mountain? Why are long-forgotten memories rising to the surface? And why does Dan feel so compelled to keep her presence in his house a secret?

Visionary writer Shawn Smucker is back with an unsettling story that invites us to consider two challenging questions: To what lengths will we go to assuage our own guilt? and Is there a limit to the things we will do for the people we love?
About the Author
---
Shawn Smucker is the award-winning author of Light from Distant Stars, the young adult novels The Day the Angels Fell and The Edge of Over There, and the memoir Once We Were Strangers. He lives with his wife and six children in Lancaster, Pennsylvania. You can find him online at www.shawnsmucker.com.