Love, Faith, and the Dented Bullet (Paperback)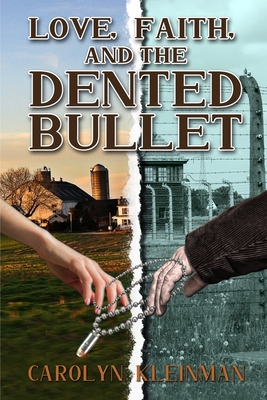 $22.88

Likely 2-7 Business Days; Some Exceptions
(This book cannot be returned.)
Description
---
After Jacob Friedman, a Jewish Holocaust survivor, dies at the age of ninety-eight, his daughter, Ellen Singer, finds a stack of love letters he wrote in 1947 to a Mennonite farm girl named Anna. With the help of two good friends, Ellen matches her father's letters to Anna's corresponding diary entries and recon-structs their unlikely romance.
Love, Faith, and the Dented Bullet is the story of two emotionally damaged people from two different worlds. Jacob is a Polish Jew who has managed to live through the horrors of the Warsaw Ghetto and the death camp Treblinka. Anna is tied to her Mennonite family and church in Lancaster County, Pennsylvania. She follows the rules but loves books that challenge her and expose her to the larger world. When Anna slips off a step stool while reaching for a book in the library, she falls into Jacob's arms and discovers a kindred soul who also harbors a secret and is paralyzed by guilt. Forgiving and accepting forgiveness are integral parts of their friendship, and it evolves into a special love.
This book is an accurate World War II historical tale balanced by a gentle romance, and it also is the story of a daughter seeking to understand her troubled relationship with her father by delving into his past. Equipped with book club discussion questions in the back, this novel celebrates our ability to survive, to love, and to help one another heal.