Forgiven Much (Paperback)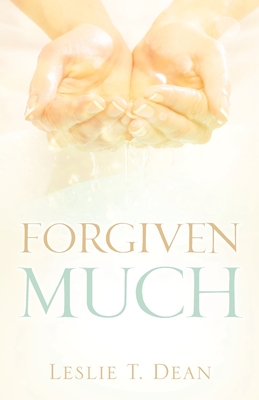 $17.99

Likely 2-7 Business Days; Some Exceptions
Description
---
This is a love story between one who is forgiven much and one who loves much. A woman's painful search for love and approval begins as a young girl in Rome-occupied Israel. Her repeated failures to please her parents leave her longing for acceptance. She crosses paths with an extraordinary family who offer her the love she has been seeking, albeit short-lived. When they mysteriously disappear, her hope goes with them, and she is left feeling abandoned and rejected. Subsequently, her life's choices lead her in a downward spiral that culminate in the face-to-face meeting with the lover of her soul . . . and the forgiver of her sins. Her struggles with unworthiness and guilt are keenly revealed when God's unconditional love penetrates her heart.

This transforming love of God changes her life forever and proves those who have been forgiven little, love little, but if you have been forgiven much . . .
Leslie Dean has been a registered nurse for 39 years. She has served as a Behavioral Health Counselor and Psychiatric Nurse Manager and has counseled victims of abuse and abortion for the last 28 years. Because of her personal experience in these areas, and through her many contacts, she has found that an epidemic number of women have experienced some form of abuse. Sadly, many of them don't realize the long-term cost abuse has on their lives and the resulting effect it has on the choices they make as adults. Consequently, they often suffer with poor self-image, depression, substance abuse and relational dysfunction, especially with men, and often with their children. Sharing from the depths of her own experiences, she has shown women and teens how to live a life of biblical purity, regardless of their past.
Ms. Dean has also served since 2009 as the Regional Coordinator in Maryland and Delaware for the Silent No More Awareness Campaign and has been instrumental in helping educate and mobilize numbers of people in both states, to speak out about their abortion pain. In 2012, Leslie graduated from Nazarene Bible College with honors, and her degree in Counseling for Christian Ministries. For the past 4 years she has realized her most heartfelt passion as the Nurse Manager of Eastern Shore Pregnancy Center in Salisbury, MD. She performs ultrasounds on women in crisis pregnancies, so they may see the truth of the life within them.