The City of God Abridged Study Edition (Works of Saint Augustine) (Abridged / Paperback)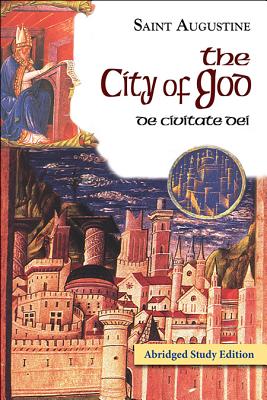 $34.95

Likely 2-7 Business Days; Some Exceptions
Description
---
For all those who are interested in the greatest classics of Christian antiquity, The City of God is indispensable. This version also contains thought-provoking study questions at the end of each chapter.
Along with his Confessions, The City of God is undoubtedly St. Augustine's most influential work. In the context of what begins as a lengthy critique of classic Roman religion and a defense of Christianity, Augustine touches upon numerous topics, including the role of grace, the original state of humanity, the possibility of waging a just war, the ideal form of government, and the nature of heaven and hell. But his major concern is the difference between the City of God and the City of Man - one built on love of God, the other on love of self. One cannot but be moved and impressed by the author's breadth of interest and penetrating intelligence.
About the Author
---
Augustine of Hippo is one of the greatest thinkers and writers in the Western world. After becoming a Christian he was made bishop of Hippo in Africa, where he was influential in civil and church affairs. His more than 100 books, 200 letters, and 500 sermons have left a lasting impact on Western philosophy and culture. His classic and best-selling works include The Confessions, The Trinity, The City of God, and Teaching Christianity.