Easy Radish Cookbook: 50 Delicious Radish Recipes (Paperback)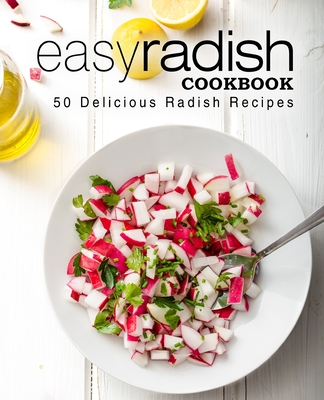 Not Currently Available- Email for More Information
Description
---
Remember the
Radish
. Get your copy of the best and most unique Radish recipes from BookSumo Press Come take a journey with us into the delights of easy cooking. The point of this cookbook and all our cookbooks is to exemplify the effortless nature of cooking simply. In this book we focus on cooking with Radishes. The
Easy Radish Cookbook
is a complete set of simple but very unique Radish recipes. You will find that even though the recipes are simple, the tastes are quite amazing. So will you join us in an adventure of simple cooking? Here is a Preview of the
Radish
Recipes You Will Learn:
Russian Summertime Salad
Amish Inspired Relish
South American Salsa From Salvador
Pine Nut Pesto
Chicken with Seoul (Korean Chicken)
Orange Radish Relish
South Salinas Slaw
Korean Pickles
Milky Radishes
Fresh Veggie Platter
Alabama Slaw
Garden Party Salad
Rising Sun Cakes
Radish Rejuvenation
Maria's Mexican Tacos
Filipino Style Tilapia
Radishes, Cucumber & Cabbage Spring Rolls
Much, much more
Again remember these recipes are unique so be ready to try some new things. Also remember that the style of cooking used in this cookbook is effortless. So even though the recipes will be unique and great tasting, creating them will take minimal effort.