A Night to Remember (Compact Disc)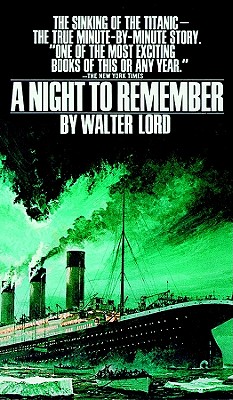 Not Currently Available- Email for More Information
Description
---
The unsinkable Titanic was four city blocks long, with a French sidewalk cafe, private promenade decks, and the latest, most ingenious safety devices ... but only twenty lifeboats for the 2,207 passengers and crew on board.
Gliding through a calm sea, disdainful of all obstacles, the Titanic brushed an iceberg. Two hours and forty minutes later, she upended and sank. Only 705 survivors were picked up from the half-filled boats of the ship that God himself couldn't sink.
Walter Lord's classic minute-by-minute re-creation is as vivid now as it was upon first publication fifty years ago. From the initial distress flares to the struggles of those left adrift for hours in freezing waters, this audio presentation will bring that moonlit night in 1912 to life for a new generation of readers.