Practical Demonology (Hardcover)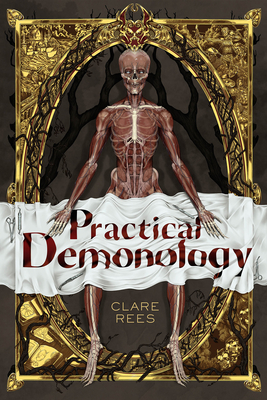 $18.99

Likely 2-7 Business Days; Some Exceptions
Description
---
A chilling YA novel set in a world overrun by plague and demons—and a group of teens doing anything they can to survive
There have always been castles in the valley, and the people have always been under threat. They've always needed those thick walls, the protection of that enclosing stone. Non feels like she needs it more than most, because her mother was infected by the demons that live in the woods.

As the doctor's daughter, Non had planned a career in medicine—partly to please her father, but also because it would keep her inside the protective walls of the citadel. When plague strikes the citadel, all the teenagers are evacuated to the ruined Cirtop Castle. While there, she's given the opportunity of a lifetime: the chance to study the demons that she's always feared. But will she be brave enough to take it? In the footsteps of Jelly, Rees's brilliant and original debut novel, comes a new story of survival and community—and just a little bit of literal guts.
About the Author
---
Clare Rees works as an English teacher and writer. She feels privileged to work with teenagers and loves that she gets to spend her days encouraging reading and writing skills in others. Her debut novel, Jelly, began life as an exercise with her class, and all its most perilous, rude, or graphic parts are influenced by their voluble feedback. She lives in Wokingham, England.
Praise For…
---
"This fantasy with a side of horror offers an original take on demons, a faux medieval setting, and an anxious protagonist whose perceptive, amusing voice carries the narrative with aplomb. . .A clever and atmospheric read."
— Kirkus Reviews

"Kinetic prose and a unique approach to apocalypse imbue Rees's humorous but no less claustrophobic world with slow-creeping dread and body horror."
— Publishers Weekly

"The reader is transported through a creepy tale full of horror, immense bravery, and what it means to survive as a community in the midst of fear and threats. Those that love tough main characters and horror-tinged dystopia will find that this book certainly delivers."
— Booklist

"Rees has an eye for unusual apocalyptic landscapes and developing protagonists who are products of their environments, shaped by their unique circumstances. . .Non and the demons are fully realized and lavishly detailed, and readers will be entirely invested in their fate."
— The Bulletin of the Center for Children's Books