Chasing Helicity Into the Wind (Hardcover)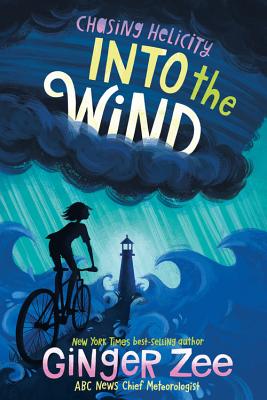 Other Books in Series
This is book number 2 in the Chasing Helicity series.
About the Author
---
Ginger Zee is the Chief Meteorologist for ABC News, forecasting for and reporting on the nation's weather from Good Morning America to World News Tonight. Zee has been on the ground before, during and after almost every major weather event and dozens of historic storms including Hurricane Katrina. She watched as the eye of Superstorm Sandy passed over Atlantic City and then covered the devastated Jersey Shore; she was there for the Colorado floods and wildfires; and the destructive tornadoes in Moore and El Reno, Oklahoma.
Zee's dedication to science began at an early age, watching powerful thunderstorms rush across Lake Michigan. Her passion for meteorology brought her to stormchase in college at Valparaiso University where she earned her bachelor of science in meteorology. Throughout her career and especially in this book, Zee is dedicated to getting young people interested in science, respecting the environment and atmosphere around them.
Praise For…
---
Praise for
Chasing Helicity
.
Meteorologist Ginger Zee deftly balances the science of storms, their fascination to storm chasers, and Helicity's angst and family problems. Readers should easily relate to Helicity's longing to follow her passion: "Wind, moisture, pressure, temperature-there was so much about the weather that she didn't know, and so much she wanted to understand."
—
Publisher's Weekly