Exploring Civil Rights: The Movement: 1955 (Paperback)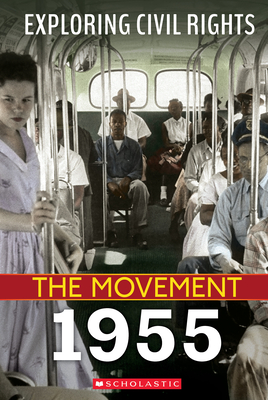 Description
---
Key events of the Civil Rights Movement will be brought to life in this exciting and informative new series.
The year 1955 saw a range of events that brought attention to the civil rights movement. In August, Emmett Till, a Black teenager, was brutally murdered in Mississippi. In December, Rosa Parks refused to give up her seat to a white man while riding on a bus in Alabama. Parks' brave action resulted in the year-long Montgomery bus boycott, an event that brought transformational change to the city. These events and more sparked a movement that in the following years would bring Black youth to the forefront of much needed reform in the nation.
The years from 1955 to 1965 are at the heart of the civil rights movement—from the Montgomery bus boycott to the Voting Rights Act. The contributions of key activists, including Rosa Parks, Dr. Martin Luther King Jr., John Lewis, Barbara Nash, and Malcolm X, are part of the narrative. Demonstrations of passive resistance and legal challenges were often met with bloodshed and violence against Black Americans fighting to end segregation and discrimination. Yet the courage of those yearning for equal opportunities under the law ultimately produced legislation affirming that every American should have the same constitutional rights, regardless of color, race, or gender.