Hexagonal Graph Paper: Notebook (Paperback)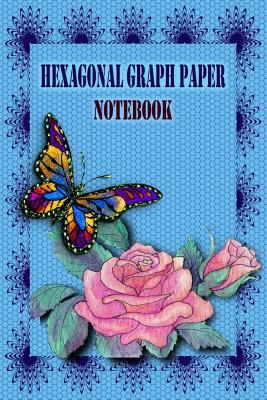 Not Currently Available- Email for More Information
Description
---
Hexagonal graph paper notebook to enable your creativity - for quilting, gaming, science, maths, sketching, knitting, architectural design, general doodling, or for colouring in when you're letting your mind roam free
This notebook, at 6x9 inches, is a nice size to fit bags and/or pockets.
There are 100 pages of good quality paper. This hex, or honeycomb paper, is small at 0.2 inch per side.
On the cover a rose and butterfly set the scene for imagination running riot.
There is another notebook with bigger hexagons of 0.5 inch per side. Also with different cover designs.