Geostorm The Flood: A Post-Apocalyptic EMP Survival Thriller (Hardcover)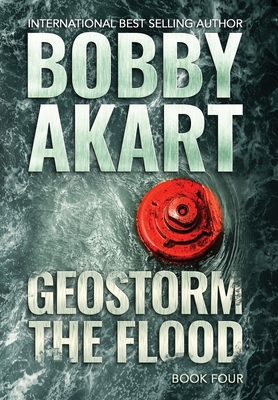 $29.95

Likely 2-7 Business Days; Some Exceptions
Description
---
Since the formation of Earth billions of years ago,
it has been through cataclysmic changes.
She's been frozen and fried, pummeled from space and experienced the reversal of its magnetic poles.
It's happening now and the face of the planet may never be the same.

"Bobby Akart turns the world upside down once again "

International bestselling author Bobby Akart delivers up-all-night survival thrillers in The Geostorm Series, the story of a planet-changing phenomenon, a natural disaster brought about by the Earth itself.

"Pulse pounding excitement. Akart pulls you into the story with his masterful writing talent until you are holding your breath captivated by the plot twists and each turn of the page leading you deeper into the world he has spun."

Throughout the millennia, mankind has faced epic floods. Evidence shows that the sudden reversal of the planet's magnetic field, a fast pole reversal, had a profound impact on climactic conditions.

What was once frozen, is now melted. The rising sea levels had to go somewhere. In past civilizations, man persevered because after these floods, the waters always receded.

Until they didn't. As the catastrophe unfolds, does a well-intentioned effort to save America's power grid result in unintended deaths? How will the Boone family cope with the changing face of the planet, and the brutality of their fellow man?

"Great characters, solid storyline, and twists and turns. The Geostorm series has it all "