The Santa Monica Farmers' Market Cookbook: Seasonal Foods, Simple Recipes, and Stories from the Market and Farm (Paperback)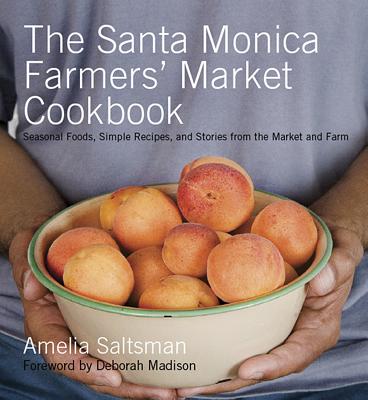 Not Currently Available- Email for More Information
Description
---
One of Cooking Light Magazine's Top 100 Cookbooks of the Last 25 Years

For more than 30 years, the Santa Monica Farmers' Market has inspired both renowned chefs and home cooks, making it a regional market with national presence. One of the largest markets in the state, it stands at the forefront of the national trend toward cooking with local and seasonal ingredients. For more than 25 years, Amelia Saltsman has shopped its stands, talked with its farmers, and cooked its magnificent produce for family and friends. The result is The Santa Monica Farmers' Market Cookbook, a celebration of the market's excellence and its hardworking farmers. What's the difference between white and green zucchini? What are amaranth, sapote, and ramps? With Amelia as your guide, you ll learn the answers to these questions and more. You'll also find advice on how to select and store produce, stories about farmers and their crops, chef and farmer cooking tips, and more than 100 of Amelia's simple, tempting recipes including: -- Fava Bean and Pea Shoot Salad -- Classic Tomato Soup with a Goat Cheese Swirl -- Black Cod with Green Tomatoes -- Roast Leg of Lamb with Oil-Cured Black Olives and Herbs -- Seared White Nectarines with Burnt Honey -- Meyer Lemon Sundaes with Cara Cara Oranges and Tangelos With a foreword by acclaimed cookbook author Deborah Madison, design by Ph.D, and photos by Hill Street Studios and Anne Fishbein.

Now in its sixth printing, The Santa Monica Farmers' Market Cookbook has received numerous accolades. It was named one of the Top 100 Cookbooks of the Last 25 Years by Cooking Light and received the Santa Monica Library Green Prize for Sustainable Literature, the Writers' Digest Grand Prize for Self-Published Books, and a PubWest Book Design Award. It was translated into Braille in the U.S. and Canada.