We (Modern Library Classics) (Paperback)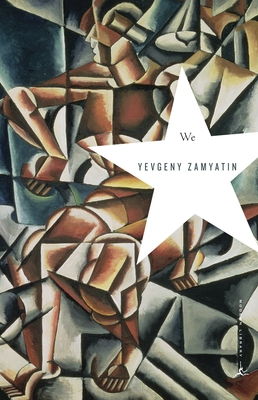 $17.00
Not Currently Available- Email for More Information
Description
---
"[Zamyatin's] intuitive grasp of the irrational side of totalitarianism— human sacrifice, cruelty as an end in itself—makes [We] superior to Huxley's [Brave New World]."—George Orwell

Translated by Natasha Randall • Foreword by Bruce Sterling
 
Written in 1921, We is set in the One State, where all live for the collective good and individual freedom does not exist. The novel takes the form of the diary of mathematician D-503, who, to his shock, experiences the most disruptive emotion imaginable: love. At once satirical and sobering—and now available in a powerful new translation—We is both a rediscovered classic and a work of tremendous relevance to our own times.
About the Author
---
Yevgeny Zamyatin (1884–1937) was a Russian author of political satire. Arrested during the 1905 revolution, he was exiled twice from St. Petersburg before receiving amnesty in 1913. After Zamyatin completed We, his only novel, in 1921, it was attacked by party-line critics, including the Russian Association of Proletarian Writers. Unable to publish his work, Zamyatin was granted permission to leave Russia with his wife in 1931. They moved to Paris, where he died in 1937.
 
Natasha Randall is a translator and writer living in New York City. Her work has appeared in The New York Times, Los Angeles Times, St. Petersburg Times, The Strad magazine, and on National Public Radio.
Praise For…
---
"[Zamyatin's] intuitive grasp of the irrational side of totalitarianism—human sacrifice, cruelty as an end in itself—makes [We] superior to Huxley's [Brave New World]."—George Orwell