The Collected Short Stories of Louis L'Amour, Volume 6, Part 2: Crime Stories (Mass Market)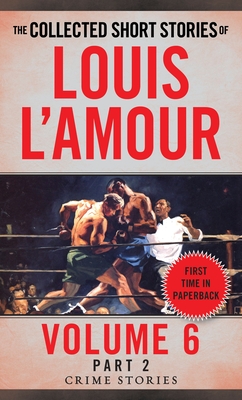 Not Currently Available- Email for More Information
Description
---
Traversing a vivid landscape, from sunblasted hills and canyons to the nighttime streets of America's greatest cities, some of Louis L'Amour's most compelling fiction was set in his own time. Here are tales of innocents caught in the schemes of criminals, detectives hunting down truths that hide even more lies, gamblers and beauties, wiseguys and cops. Here is a world populated by the kinds of people who risk their lives to right a wrong, make a buck, or save a friend.
 
Brimming with thought-provoking characters and situations—from a man who regains consciousness in a burning house surrounded by a fortune in cash, to an innocent in a seedy diner who meets a vicious killer who is supposed to be long dead—these thrilling, atmospheric stories course with authenticity and bear the mark of a timeless master.
About the Author
---
Our foremost storyteller of the American West, Louis L'Amour has thrilled a nation by chronicling the adventures of the brave men and woman who settled the frontier. There are more than three hundred million copies of his books in print around the world.