The Firstborn: House of Heaventree Book 1 (Paperback)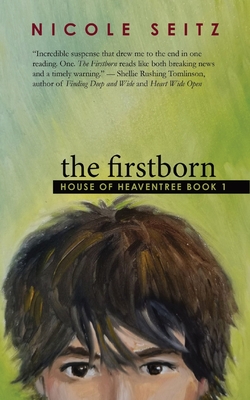 $11.99

Likely 2-7 Business Days; Some Exceptions
Description
---
They must leave home now. They were told it's time--that they're finally ready.
After the Great Storms, communications were down for a year and a half, and society was crippled. So when the G.O.D. (Global Operational Datalink) switch was finally turned on, the world was starved for electronic devices and ripe for what would happen next. It was the beginning of the end. Anyone who didn't receive the mark of the Global Union was an outsider, shunned--which made Flare and Cornelius Flanagan about as unpopular as two teens could be.
Fourteen-year old Cornelius and 15-year-old Flare must suddenly leave home for a secret boarding school. Will it prepare and protect them as their parents hope it will, or could the school be a trap instead--prepared by the enemy?
The Firstborn is Book 1 in the House of Heaventree series and award-winning novelist Nicole Seitz' first YA endeavor. Informed by Scripture and fascinated by prophecy, Seitz explores the perseverance and endurance that young people of faith will be called to...someday soon.