Autumn: Disintegration: Disintegration (Autumn series #4) (Paperback)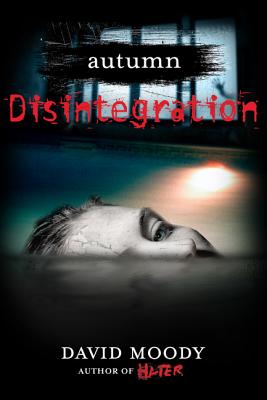 $20.99

Likely 2-7 Business Days; Some Exceptions
(This book cannot be returned.)
Other Books in Series
This is book number 4 in the Autumn series series.
Description
---
Autumn: Disintegration is the penultimate chapter in David Moody's riveting horror series!

Forty days have passed since the world died. Billions of corpses walk the Earth. Everything is disintegrating. . . .

A group of eleven men and women have survived against the odds. On an almost daily basis, they attack the dead with brutal ferocity, tearing through them with utter contempt.

Somewhere nearby, out of sight and out of earshot, is another group that has adopted a completely different survival strategy. Where the others have used brutality and strength, these people have demonstrated subtlety, planning, and tactics.

A series of horrific events force the two groups together. Backed into a corner and surrounded by hundreds of thousands of corpses, they all know that their final battle with the dead is about to begin.
About the Author
---
From the UK, DAVID MOODY first self-published Hater on the internet in 2006, and without an agent, succeeded in selling the film rights for the novel to Mark Johnson (producer, The Chronicles of Narnia film series) and Guillermo Del Toro (director, Hellboy, Pan's Labyrinth). With the publication of a new series of Hater stories, Moody is poised to further his reputation as a writer of suspense-laced SF/horror, and "farther out" genre books of all description.
Praise For…
---
"David Moody is a master suspense builder." —James Melzer, author of Escape: The Zombie Chronicles

"Moody is an inarguably talented author . . . one of the best horror authors of the new decade." —Bloody-Disgusting.com

"As Moody's Autumn series continues, it's been about a month and a half since a virus wiped out most of humanity and turned the dead into zombies--although the author doesn't use either the word zombie or most of the familiar tropes. A small group of men and women are holed up in a block of flats, barricaded against the lumbering dead. But their uneasy safety doesn't last, and eventually they're forced out into the open, where, rather coincidentally, they meet up with another band of survivors who seem to have made themselves a much more secure stronghold, until clashing personalities inside the compound threaten to put them all at risk. This is a crisply written novel (although it's not as visceral as Moody's Hater series, which tackles the zombie theme from a more violent angle) with well-defined characters and a palpable sense of creeping terror: these undead might be sluggish and easy to kill, but they also seem to be a lot smarter than anyone realizes. The novel ends on a terrifying, tragic note, promising a suitably horrific finale for the series." —David Pitt, Booklist