Black No More (Penguin Science Fiction) (Paperback)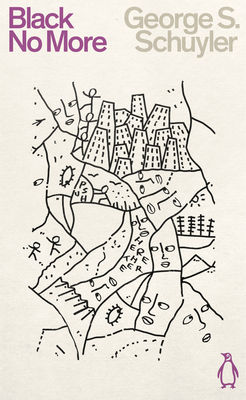 Description
---
A biting 1931 science fiction satire of American racism, and one of the first works of Afrofuturism.

It's New Years Day in 1933 in New York City and Max Disher, a young black man, has just heard the news: a mysterious doctor has discovered a strange process that can turn black skin white—a new way to "solve the American race problem." Max, who is tired of being rejected and abused because of his dark skin, leaps at the opportunity. After receiving the "Black-No-More" procedure, he becomes Matthew Fisher, a white man who is able to attain everything he has ever wanted: money, power, and a beautiful wife. But it soon becomes apparent that America, whiter than ever, is becoming more and more dangerous . . .

An extraordinary, cutting satire, Black No More is an utterly unique work of science fiction, and one of the first works of Black speculative fiction.
About the Author
---
George S. Schuyler (1895-1977) was one of the most prominent African American journalists of the early twentieth century. Born in Rhode Island, Schuyler spent his early years in New York, before enlisting in the US army in 1912. He returned to New York after briefly being AWOL to pursue a career in journalism. He wrote for Black America's most influential newspaper, the Pittsburgh Courier, in addition to The Nation, The Washington Post, and H. L. Mencken's The American Mercury.
Praise For…
---
"A liberating and lacerating critique of American racial madness, capitalism, and white superiority . . . Black No More resists the push toward preaching and the urge toward looking backward into history. Afrofuturist before such a term existed, it insists, instead, on peering forward into what could come to be." —New York Review of Books