The Cryptid Club #2: A Nessie Situation (Paperback)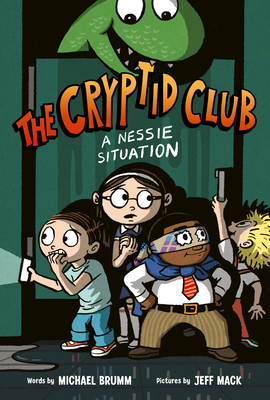 Other Books in Series
This is book number 2 in the Cryptid Club series.
About the Author
---
Michael Brumm is a writer/producer for The Late Show with Stephen Colbert. He's also been a consulting producer for At Home with Amy Sedaris and a four-time Emmy-winning writer for The Colbert Report. He is the coauthor of the children's book His Royal Dogness and has written for various magazines and video games. Michael currently lives in New York City with his wife, Camille, and their two little cryptids, Henry and Bea.
Jeff Mack spent most of his childhood drawing monsters, making comic books, and building haunted houses in his basement. He has spent most of his adulthood doing the same things. Since 2003, he has written and illustrated a long list of award-winning picture books, chapter books, and early readers, including the Clueless McGee series, Good News, Bad News; Hush Little Polar Bear; Duck in the Fridge; and Frog and Fly. He has also illustrated many books for other authors, including James Howe's Bunnicula and Friends series and Eve Bunting's Hurry! Hurry! At home in Northampton, Massachusetts, he travels both nationally and internationally visiting schools and libraries to talk with kids about creating books.